Your Brand isn't just one thing. Neither are we.
Your brand is not just a logo, a website or a piece of promotional swag. It's an emotional string connecting you and your audience. We help brands pull on that string and inspire people to act: to do something, go somewhere or just spread the word. Our team of creators, digital experts and strategists work together to turn your brand into a memorable story that plays in the minds of your audience—and gets results.
But enough about what we do. It's who we are that makes the magic happen. Guided by our core values, every UPBrander brings a sharp skill and unique perspective to every project. Our collaborative approach calls on each of us to be curious, challenge ourselves and embrace risk. That's how we get better: for ourselves, our work and our clients.
Creating diversity, equity, inclusion, and belonging (DEIB)
UPBrand is in the business of creativity—and there's no greater fuel for creativity than new people, perspectives and experiences. Our commitment to diversity, equity and inclusion is rooted in a shared belief that our best work happens when we're free to be ourselves and challenged to think beyond the familiar.
We believe that requires empathy and effort, so we embrace actions and behaviors that create a more equitable environment, such as: enacting diverse hiring practices, educating our team and aligning ourselves with clients and partners who share these views. Together, we will become a creative force for good.
UPBrand is defined by our core values. They're intended to remind us why we exist and to inspire an environment where we can be our best. They serve as our guiding principles, both as professionals and people.
Each one represents a facet of our shared culture. Collectively, they become a promise we make to each other and to our clients.
Invention
This is a business that requires active, curious minds. Ideas are not only encouraged at UPBrand, they are expected from every member of the team. We embrace the risks of inventing something new or different regardless of our roles.
Maturity
UPBrand is about delivering the best work and positive experiences. We are emotionally intelligent in pursuit of our craft, and we don't let our failed ideas define our interactions, or us.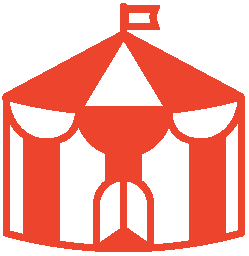 Collaboration
We are better off developing solutions as a team rather than individuals. Collaboration requires a special level of trust that is a result of honesty and genuine respect. We foster these attributes through candid conversation and empathy towards one another.
Excellence
We strive for excellence over perfection in every aspect of our individual roles. This requires an attention to detail and commitment to adjustment in order to master our core responsibilities.
Commitment
We are dedicated to remaining reliable at all times, and to finding the work/life balance necessary to make us well-rounded people. This, in turn, keeps us energized and excellent in our work.
Gratitude
We're thankful for relationships we get to build and for the opportunities we're presented. Expressing gratitude reminds us of our purpose, elevates confidence and builds trust, which makes our culture unique.