Your Brand isn't just one thing. Neither are we.
Your brand is not just a logo, a website or a piece of promotional swag. It's all those things and many more—strung together like the scenes of movie. And just like the script, cinematography, sound design and countless other micro-decisions create a film narrative, every expression of your brand works together to tell a story.
In a world of fragmented media and ever-diminishing attention spans, a brand must deliver a consistent experience at every touchpoint. That's table stakes. After that, we hope the brand makes an emotional connection that inspires people to take action—to buy something, visit somewhere and even tell their friends about it.
And that's our specialty: helping clients define their authentic brand story, then own it across all relevant media and experiences. Our team of creators, digital experts and strategists work together to turn your brand into a memorable story that plays in the minds of your audience—and gets results.
GAIN VALUE FROM
OUR VALUES
UPBrand is defined by our core values. They're intended to remind us why we exist and to inspire an environment where we can be our best. They serve as our guiding principles, both as professionals and people.
Each one represents a facet of our shared culture. Collectively, they become a promise we make to each other and to our clients.
Invention
This is a business that requires active, curious minds. Ideas are not only encouraged at UPBrand, they are expected from every member of the team. We embrace the risks of inventing something new or different regardless of our roles.
Maturity
UPBrand is about delivering the best work and positive experiences. We are emotionally intelligent in pursuit of our craft, and we don't let our failed ideas define our interactions, or us.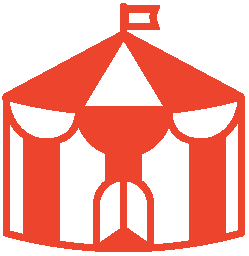 Collaboration
We are better off developing solutions as a team rather than individuals. Collaboration requires a special level of trust that is a result of honesty and genuine respect. We foster these attributes through candid conversation and empathy towards one another.
Excellence
We strive for excellence over perfection in every aspect of our individual roles. This requires an attention to detail and commitment to adjustment in order to master our core responsibilities.
Commitment
We are dedicated to remaining reliable at all times, and to finding the work/life balance necessary to make us well-rounded people. This, in turn, keeps us energized and excellent in our work.
Gratitude
We're thankful for relationships we get to build and for the opportunities we're presented. Expressing gratitude reminds us of our purpose, elevates confidence and builds trust, which makes our culture unique.